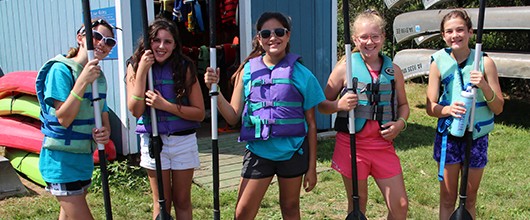 Summer Camp
Camp #LikeAGirlScouts at Camp Liberty! New memories, friends, and adventures await every camper, whether she attends a full-week or weekend session. Camp provides girls with the opportunity to experience classic adventures like hiking and canoeing, develop a specialty like archery or cooking, and progress through the equestrian and teen mentoring programs.
She absolutely loves all of the activities and staff. When she comes home she's more mature, more empowered and her self-esteem is at an all time high. She spends hours talking of the fun she had and her new friends and the things she learned. Thank you to the wonderful staff for taking care of my girl.
Is your Girl Scout counting down the days until next summer camp season? Check out the timeline below for when to be ready to sign her up. Sessions fill quickly so keep an eye on your email for more information. 
January: Digital camp guide is emailed to all members.
February: Registration for summer camp begins.
May: Final parments for camp are due and health forms must be completed.