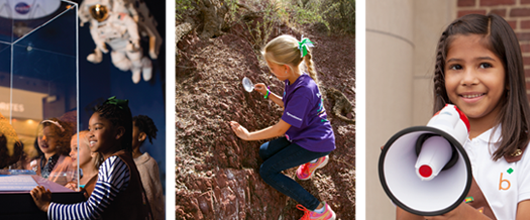 Discover Girl Scouts
Want to learn more about Girl Scouts? Attend an upcoming Discovery Night near you! Girls will meet their new friends through fun activities and parents will learn about volunteer opportunities to make their daughter's experience in Girl Scouts possible. 
Our program is uniquely designed for her, by her and we are continually updating badges to prepare girls to take the lead! By focusing the Girl Scout program on the core initiatives of STEM, the outdoors, life skills, and entrepreneurship, girls will become self-sufficient, courageous, and ready to tackle what's ahead.