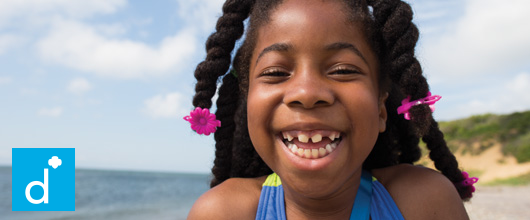 What Daisies Do
Don't we all wish we could look at the world through a Girl Scout Daisy's eyes? Everything they do—from planting a garden to putting on a skit to proudly adding that first petal to their vest—sparkles with that "first time ever" newness! Along the way, they'll use their Daisy exuberance to help others—and they'll never forget how that feels. Every Daisy meeting is an adventure filled with giggles, energy, and excitement.
As a Daisy, she might:

Gain new friends as part of a troop
 


Explore nature and the outdoors
Badge Spotlight
Space Science Explorer: Explore and observe the sky like a real space scientist. Explore the sun, observe the moon, and meet the stars!
Good Neighbor: Find out how you can help your communities by being a good neighbor. 
Money Counts: Find out about money. You can use it to buy things, and you can use it to help other people too.
Eco Learner: Nature gives us many gifts—now learn some ways to give back by protecting nature.

Click here for Daisy activities near you.
Want to see how we'll support your girl into the tough middle school years? Check it out here. What about all the way to college? We do that too.