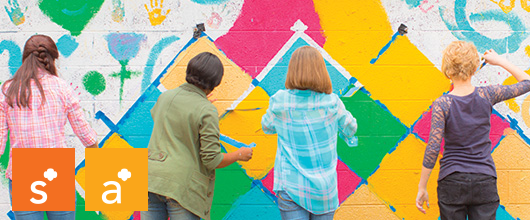 What Seniors Do
Girl Scout Seniors and Ambassadors are ready to take the world by storm—and Girl Scouts will give them millions of ways to do it.
They can travel to amazing places like Costa Rica, Japan, or India; explore exciting careers in a variety of fields, from science to the arts to education to government; take on big projects and help others in a big way. And, of course, they can earn their Gold Award, which (by the way) adds that "little something extra" to their college applications. Seniors and Ambassadors are eager to spread their wings—and Girl Scouts helps them take flight.

Interested in earning your Gold Award? You'll be in great company.
Badge Spotlight
Journey: Think Like an Engineer: Find out how engineers use design thinking to solve problems. 
Social Innovator: Find out how you can go from identifying a social problem to developing a social solution. Then, use what you learned to create Take Action projects that truly do change the world.
Buying Power: Find out about the long-term impact of making a big purchase and understand how you need to be prepared to keep paying for your purchases long after you've started to use the items. 
Eco Explorer: Become an eco explorer as you get hands-on experience with environmental issues and help make positive changes to the environment.

Click here for Senior activities near you.
Thinking ahead towards college? Girl Scouts wants to help you prepare. Check out ways here.