All shops will be closed Monday, December 23, offices will remain open.
All shops and offices will be closed from Tuesday, December 24 to Wednesday, January 1 for winter break.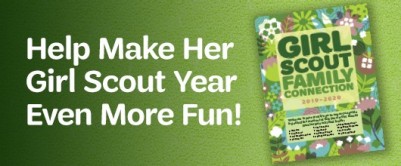 The Girl Scout Family Connection is your family's go-to, super fun guide to getting the most out of this year in Girl Scouts! It's a resource packed with helpful tips and fun activities for the whole family. (You might even have a copy already, so ask your Girl Scout if she received one, and check the mail, too!) Download yours now.
Continue >

Caitlin Bauer, of Davenport, Iowa, has achieved the Gold Award, the highest award in Girl Scouts, by building an enrichment wall for the Pallas Cats at Niabi Zoo. The boxes and platforms for the wall are to increase the quality of life for the Pallas Cats and to keep them stimulated during their time at the zoo.
Continue >