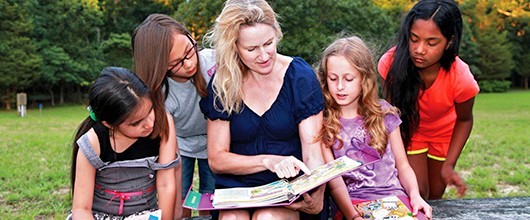 Troop Leaders
Troops and Juliettes (individual Girl Scouts) make friends, build new skills, earn badges and awards, and have fun!

What Troops Do
Whether you are a first time troop leader or a leader with years of experience, you know the importance of helping girls have the best Girl Scout experience possible. We encourage all troops to:
Meet at least once per month
Participate in traditions like songs, games, and ceremonies
Complete a service project
Get outdoors
Experience a Girl Scout event or field trip
Participate in the Girl Scout Product Programs

Choose a few badges to work on
Most importantly, just have FUN!
Join our Online Communitites!
We're here for you!
Volunteer help and support is always a phone call or email away. Our customer care team is happy to answer your questions and assist you as you volunteer. Just call 800-798-0833 or email info@girlscoutstoday.org.