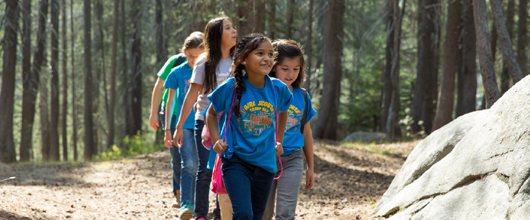 Outdoor Adventures Await
From the backyard to the back country, Girl Scouts has a long storied history of getting every girl outdoors. Whether it's an activity at a local park or a trip to the Boundary Waters, Girl Scouts are unplugging and exploring the outdoors. What's even more awesome is that girls are having a ton of fun while developing independence and confidence. The outdoors is also essential to the Girl Scout program and is a great way for girls to explore leadership, build skills, and develop an appreciation for nature.
Here at eastern Iowa and western Illinois, Girl Scouts have an amazing variety of options to choose from, such as:
Life changing adventures await, so what are you waiting for? Check out all of our ways to get outdoors at eastern Iowa and western Illinois!