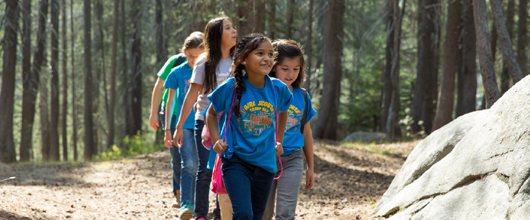 Explore the Outdoors
The outdoors is essential to the Girl Scout Program and is a great way for girls to explore leadership, build skills, and develop an appreciation for nature. Girl Scouts have an amazing variety of options to choose from such as:
Whether it's an activity at a local park or a trip to the Boundary Waters, Girl Scouts are unplugging and exploring the outdoors. And what's awesome is that girls are having a ton of fun while developing independence and confidence.